---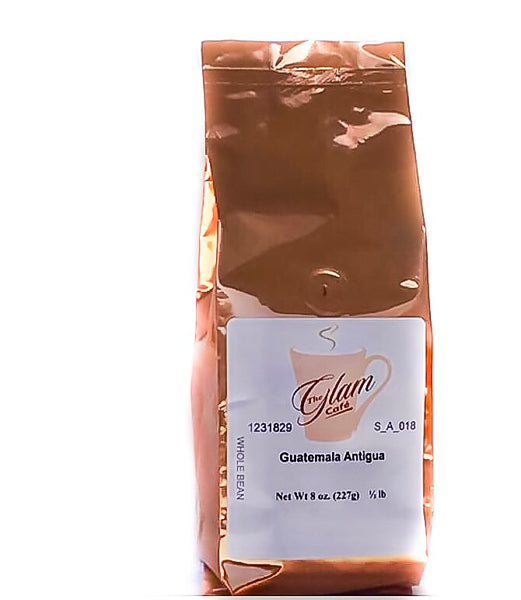 Tucked away in a valley and nestled between three volcanoes, lies beautiful Antigua, Guatemala; it is in this climatically diverse region that you will find the local farmers growing some of the world's finest coffee.
This region is perfect for cultivating coffee; with ample rainfall, elevations reaching 4,600 feet, and a constant humidity of 65%, it makes absolute sense for coffee to be the number one industry in Guatemala.
Guatemala ranks second in the world (after Colombia) in the amount of high grade coffee it produces, and it has the highest percentage of its crop classified as high quality.
The chocolate undertones makes this a great dessert coffee bold flavor that isn't overpowering and the aroma is heavenly.
Directions to get a perfect cup of coffee
Water makes up 99% of a cup of coffee, quality filtered water will improve the experience
Grind your coffee beans with a BURR grinder for the method of brewing you are using such as: drip, espresso, mokapot, pour over chemex, or french press.
Proper coffee brewing needs water temperature of 195-205 degrees Fahrenheit
1 Tablespoon for 4-6 oz. of water
Example: 12 Tablespoons would make a strong pot of coffee for a 4 cup pot.