---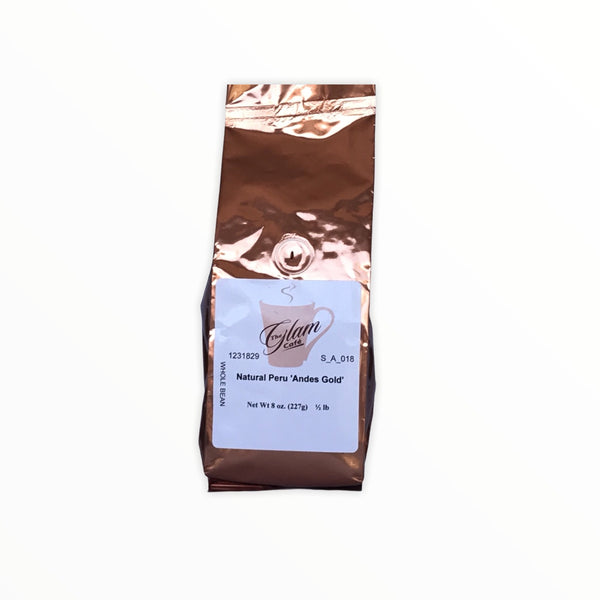 This Peruvian coffee is grown on the edge of the Amazon jungle and the Andes Mountains in Peru. For generations, coffee in this region has been tended to by local farmers who take pride in their coffee plantations, and they take all the necessary steps to ensure the quality and integrity of their coffee.
Most plantations are less than an acre in size and are often family owned; this way the coffee trees are guaranteed the attention they need.
Each plantation nurtures coffee trees that are cultivated without the use of manmade chemicals, and each batch of coffee beans is hand-selected and processed following strict organic practices. Not only is it a benefit to you, but the farmers as well.

Mildly acidic with a light body, this Natural Peru 'Andes Gold' coffee has an incredible flavor profile and aroma with a sweet and nutty finish.
Directions to get a perfect cup of coffee
Water makes up 99% of a cup of coffee, quality filtered water will improve the experience
Grind your coffee beans with a BURR grinder for the method of brewing you are using such as: drip, espresso, mokapot, pour over chemex, or french press.
Proper coffee brewing needs water temperature of 195-205 degrees Fahrenheit
1 Tablespoon for 4-6 oz. of water
Example: 12 Tablespoons would make a strong pot of coffee for a 4 cup pot.