---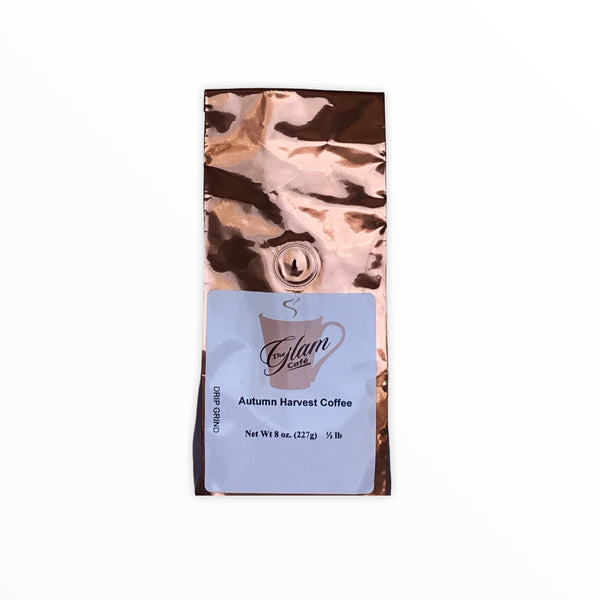 Are you looking for the perfect coffee to warm your senses with spicy flavor and aroma?  The Glam Cafe's Autumn Harvest Spice Coffee is a wonderful celebration of fall flavors.
This coffee is made from the nutty and slightly sweet flavors of nutmeg combined with enticing flavors of pumpkin and will  make you feel like it is fall all year round.  This coffee is warm and delicious and fills your home and your tummy with the tastes and smells of the fall season as well as warm and cozy atmosphere. 
This medium roasted coffee is a great way to start off those crisp cold mornings it will hit the spot on your palate and in your fall loving heart.
Directions to get a perfect cup of coffee
Water makes up 99% of a cup of coffee, quality filtered water will improve the experience
Grind your coffee beans with a BURR grinder for the method of brewing you are using such as: drip, espresso, mokapot, pour over chemex, or french press.
Proper coffee brewing needs water temperature of 195-205 degrees Fahrenheit
1 Tablespoon for 4-6 oz. of water
Example: 12 Tablespoons would make a strong pot of coffee for a 4 cup pot.