---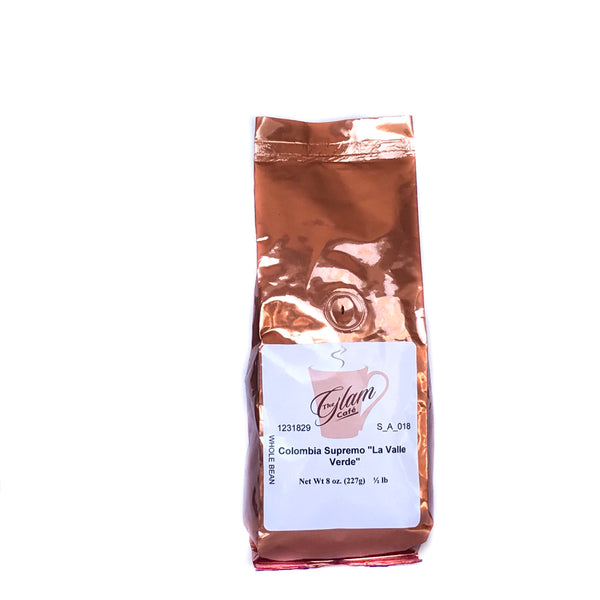 For 75 years, the Colombian Coffee Federation has been one of the world's most successful organizations that supports more than half a million Colombian coffee farmers. This is one reason why Colombia produces rich, gourmet coffee that is the highest grade and quality.
Colombia Supremo La Valle Verde coffee is hand harvested and immediately processed using a washing method that removes the pulp and skin from the bean while the fruit is still fresh. The beans are then soaked to loosen the excess pulp and washed again to remove excess.
Since the CCF constantly monitors the coffee process, Supremo is destined to become exceptional. Our Colombia Supremo is light-medium roasted to perfection to create a brew that yields a heady aroma, encompassing your cup with rich coffee flavors that are lightly sweet.
Directions to get a perfect cup of coffee
Water makes up 99% of a cup of coffee, quality filtered water will improve the experience
Grind your coffee beans with a BURR grinder for the method of brewing you are using such as: drip, espresso, mokapot, pour over chemex, or french press.
Proper coffee brewing needs water temperature of 195-205 degrees Fahrenheit
1 Tablespoon for 4-6 oz. of water
Example: 12 Tablespoons would make a strong pot of coffee for a 4 cup pot.