---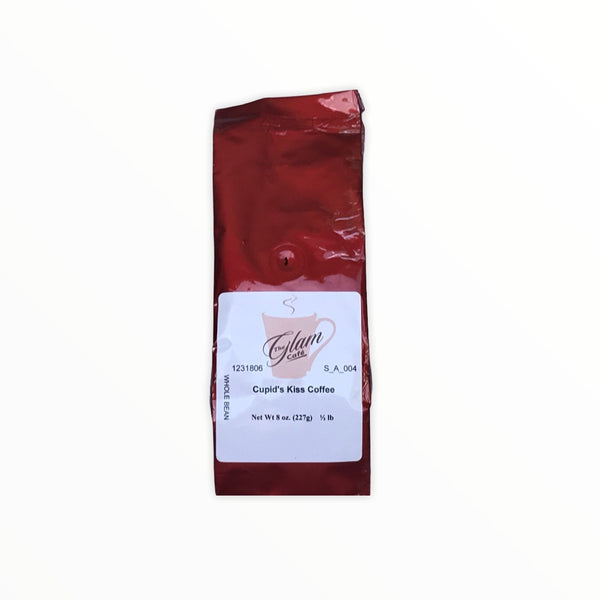 YUM! Is all we say about this coffee.  
Let Cupid's Kiss brew an enticing atmosphere; with each sip of this exquisite coffee, it will romance your senses with the flavors of buttery French caramel, rich Swiss chocolate, and toasted Southern pecans. After one cup of Cupid's Kiss flavored coffee, you'll be hooked!

This freshly roasted coffee is made with 100% pure Arabica coffee and blended with premium ingredients. This delightful union of flavor is completely irresistible.
Directions to get a perfect cup of coffee
Water makes up 99% of a cup of coffee, quality filtered water will improve the experience
Grind your coffee beans with a BURR grinder for the method of brewing you are using such as: drip, espresso, mokapot, pour over chemex, or french press.
Proper coffee brewing needs water temperature of 195-205 degrees Fahrenheit
1 Tablespoon for 4-6 oz. of water
Example: 12 Tablespoons would make a strong pot of coffee for a 4 cup pot.